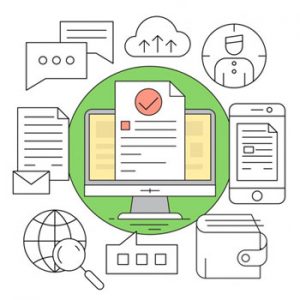 OrganizermaX is an all-new File Manager for Windows which has been visioned from the ground up: keeping things simple has been our priority while envisioning this perfect windows explorer alternative. It allows you to have delightful interactions, with your files, with a multitude of actions to organize them like Tagging your files, move to favorite folders and much more  from a single convenient dashboard.
Are you always stressed as you receive hundreds of files from co-workers, peers, friends, as downloads and email attachments and don't have the time to organize them all? As with time these lead to a clutter either in the downloads folder or the user's desktop. Windows even tried to fix it with adding a Desktop Cleaner function, but that's not a solution, it just moves the clutter from one folder to another. So, we though wouldn't it be better to make an app that helped us develop a habit, while doing all the heavy lifting for us. 
Trust us, with OrganizerMax's bit by bit approach this problem will get sorted once and for all. It hardly takes 10 minutes at the end of the day, or you may choose to get organized on the go as you receive the files. Now you will be free to enjoy all the free time while staying organized, as it takes care of all the heavy hauling for you.